Men's cufflinks how to use? JT tell you
Cufflinks how to use? A lot of male friends around know this little thing is cufflinks, followed by will be asked. In fact, cufflinks to be used in a special cufflinks shirt. If the cuff contact with the skin is called A side, the other side is called B side, cufflinks shirt is cuffs on both sides of the A side contact with each other, and then connect the cufflinks "button" part of the needle from the cuff on the back of the hand wear Next, and then from the palm of the wrist cuffs piercing out, and fixed on it. With cufflinks, do not have a cufflinks shirt, since cufflinks expensive, it means that the choice of cufflinks with the shirt can not be too bad.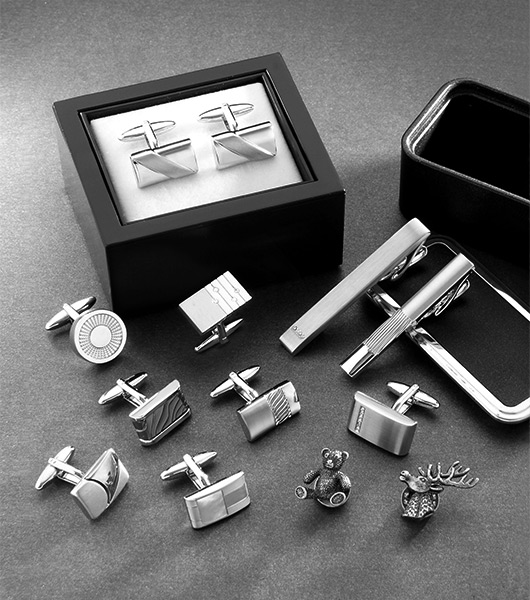 However, cufflinks also pay attention to with the small must be suitable for their own body proportions, and now the size of many cufflinks on the market relative to Asians; in terms of both large, this is a common problem. Cufflinks in the choice of materials must have stress, because the cufflinks are men's jewelry, and then under the conditions of economic foundation can choose sterling silver or gold cufflinks, or cufflinks with precious stones, but the minimum is stainless steel Electroplating precious metals.
JT Corporation LTD. was established in 2004 in HK, which is a leading supplier concentrating on high-end fashion accessories & apparel accessories manufacture, sales and trading. Our major business is men's accessories including cufflinks, tie clips, studs, necklaces, bracelets, lapel pins, collar stays and buckles etc, which are made of brass, stainless steel and silver.mailbox:sales@jtcorporation.com