JT secretly tell you, cufflinks and shirt collar with Oh
Cufflinks is what? Cufflinks are shirt accessories used to replace cuff buttons on shirts. Its size and ordinary buttons are almost the same, but because of the exquisite material and shape, more is to play the role of decoration, inadvertently, so that men have a monotonous dresses and suits the scenery.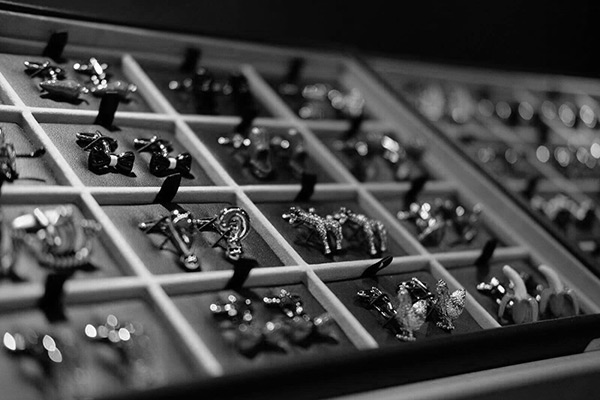 The above is the correct use of cufflinks, of course, has the whimsy of human beings are always good at developing the special use of items. The special use of cufflinks instead of collar pins to wear in the shirt or suit the two collars.
Different from the women's decorations, men's dress pays more attention to subtle taste. Tiny cufflinks and shirt collar with the multi-use basis, it is the finishing touch of men's dress up!
JT Corporation LTD. was established in 2004 in HK, which is a leading supplier concentrating on high-end fashion accessories & apparel accessories manufacture, sales and trading. Our major business is men's accessories including cufflinks, tie clips, studs, necklaces, bracelets, lapel pins, collar stays and buckles etc, which are made of brass, stainless steel and silver.mailbox:sales@jtcorporation.com