Men's cufflinks need to pay attention to what details?
Around us, a lot of professional cufflinks favored by gentlemen, men's cufflinks are more types, mainly divided into professional cufflinks and non-professional cufflinks two. Especially on Valentine's Day birthday we can choose men's cufflinks for their favorite men. So, what are the characteristics of this men's cufflinks? How do we match the men's cufflinks, with what details when wearing clothing need to pay attention?
For monotonous men's wear, cufflinks with cuffs are one of the most important accessories. Apart from the fixed sleeves' position and the actual functions of beautifying the clothes, they also reveal the individual's identity and taste. Choose a beautiful pair of sleeves Buckle, create your own fashion taste of men. The cufflinks on the edge of the cuff do not appear to be the central visual focus of the tie, as the tie clips do, which makes for a more subtle but introverted look, but gestures give your good taste to you.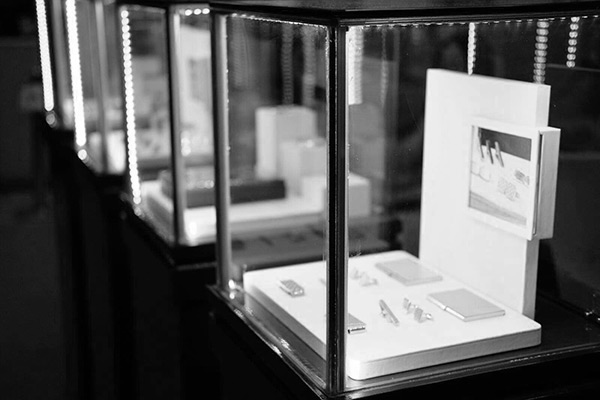 Suit cuffs reflect the choice of men's clothing, men's cufflinks among the more popular is the professional cufflinks, mainly used in the suit sleeves with cufflinks with the actual function. With them, you can easily roll up your sleeves without taking off your coat. This is different from other mass-produced garments, which represent "tailor-made" cuts.
Non-working cufflinks is also one of the men's cufflinks, this non-workingbuttons (non-workingbuttons) only has a decorative effect, they generally appear in the cuffs of ready-made suits. And how to choose between professional and non-professional cufflinks, reflects the men's dress grade.
In many more formal occasions, wearing a suit can be used with men's cufflinks, can reflect your noble taste, white-collar business Look in the daily life of leisure, you can also choose to design a simple and elegant cufflinks can add a lot of your clothing. At the same time, men's cufflinks in the choice of species, we can choose according to their usual style of dress, but also pay attention to the correct use of men's cufflinks.
JT Corporation LTD. was established in 2004 in HK, which is a leading supplier concentrating on high-end fashion accessories & apparel accessories manufacture, sales and trading. Our major business is men's accessories including cufflinks, tie clips, studs, necklaces, bracelets, lapel pins, collar stays and buckles etc, which are made of brass, stainless steel and silver.mailbox:sales@jtcorporation.com