Cufflinks, taste the details of the fine dress
Men's dress must be more elaborate on the details, while the size and shape of the cufflinks has become a relatively good performance platform. In the moment coexistence of taste and personality, choose the right to create a different one.
A crowd of men, wearing decent suits, may be dark blue, or pure black, a bit dull, but perhaps Seoul. However, between the hands, suddenly cufflinks into the eye, then the owner of the cufflinks, you can come to the fore, as the stripe in the touch of bright color. This is the magic of details. If the watch is a man to highlight the quality of a billboard, then cufflinks is the crowning touch that can not be ignored.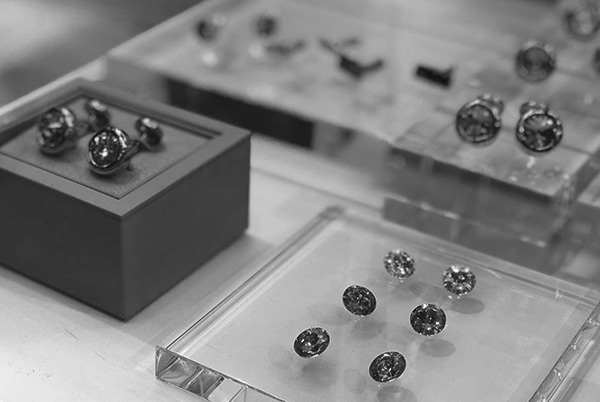 Why cufflinks?
People who know how to wear suits know how to wear a shirt at the cuffs and are basic etiquette. However, it is this seemingly simple and casual "dew", to cufflinks play to provide a vast world. Cufflinks, just like a woman's earrings, are the choice of the heart, but also the quality of the show.
Low-key luxury, cufflinks silent expression. In this limited "territory", the man carries the details of the pursuit. Cufflinks are not generic materials, gold, platinum, silver, crystal, diamonds, gems and other cufflinks design seat guest, so expensive, from a few hundred dollars to tens of thousands of dollars. Usually, the international top brands in the new season men's clothing at the same time, will also launch a new cufflinks, complement each other with the brand suits. And some limited edition cufflinks, decorated with clothing at the same time, itself is a rare collection.
Cufflinks is definitely a pivotal role in the rejuvenation of men's accessories, not only to break the dull but also to direct the secret passages of the man's taste.
JT Corporation LTD. was established in 2004 in HK, which is a leading supplier concentrating on high-end fashion accessories & apparel accessories manufacture, sales and trading. Our major business is men's accessories including cufflinks, tie clips, studs, necklaces, bracelets, lapel pins, collar stays and buckles etc, which are made of brass, stainless steel and silver.mailbox:sales@jtcorporation.com