Can not be ignored crowning pen, the magic of men's cufflinks
Cufflinks is used in a special cufflinks shirt, buttons instead of the cuffs, and its size is almost the same as the ordinary buttons, but because of the exquisite materials and shapes, more styling and personalized customization needs, very good Play a decorative role.
Between the hands, suddenly cufflinks into the eye, then cufflinks master, you can come to the fore, as the stripe in the touch of bright color. This is the magic of details. If the watch is to highlight a taste of a billboard, cufflinks that is the crowning touch that can not be ignored.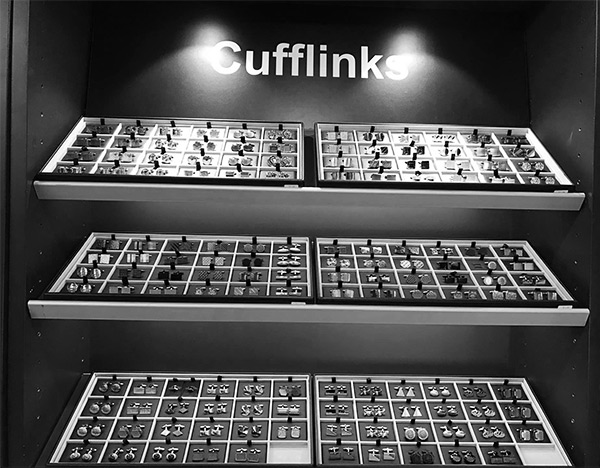 Cufflink History
Cufflinks (Cufflink) According to legend originated in ancient Greece. It should be the 14th and 17th centuries, that is, the Gothic Renaissance
Baroque period, one of the most popular men's art of dress up in Europe. For men who value the best, cufflinks may be the smallest decoration in addition to the ring. Because of its material selection of precious metals, and some also inlaid diamonds, gems, etc., so from birth to be wearing a noble aura, cufflinks and therefore become the man to measure a man's grade of the best single product, and selection, with , Use all is a man of learning.
JT Corporation LTD. was established in 2004 in HK, which is a leading supplier concentrating on high-end fashion accessories & apparel accessories manufacture, sales and trading. Our major business is men's accessories including cufflinks, tie clips, studs, necklaces, bracelets, lapel pins, collar stays and buckles etc, which are made of brass, stainless steel and silver.mailbox:sales@jtcorporation.com