You know the origin of the cufflinks, let JT to tell you
According to legend, cufflinks originated in ancient Greece. Between the 14th and 17th centuries, the Gothic Renaissance to the Baroque period, was one of the most popular men's art of dress up in Europe. Now in the eyes of Europeans, cufflinks also testify of the taste of old and new gentlemen. Until today, cufflinks in English or cufflink, as distinguished from the culf button (common shirt cuffs hole).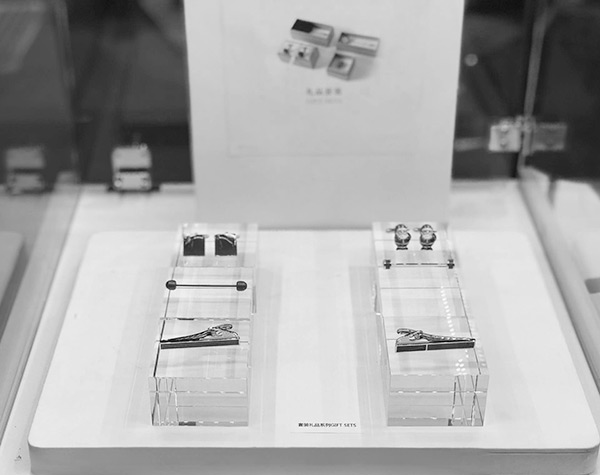 Charles cufflinks plot
Charles, a British gentleman, also had a soft spot for cufflinks. If you look a little bit, you will find that adjusting the cufflinks has become an iconic movement of Prince Charles. Whenever he attends open-air activities, under the watchful eye of everyone, Prince Charles routinely adjusts his cufflinks to appear to create an unspeakable sense of security for himself. In addition, the same year, Camilla had given Charles a pair of cufflinks engraved with the letter "C", as Diana discovered the clues of their love affair. Although Charles explained that this is just a gift between friends, but Diana understands all kinds of hidden meaning. Although the cufflinks small, but it shows where exactly Charles love, this is the so-called "cufflinks teaser."
JT Corporation LTD. was established in 2004 in HK, which is a leading supplier concentrating on high-end fashion accessories & apparel accessories manufacture, sales and trading. Our major business is men's accessories including cufflinks, tie clips, studs, necklaces, bracelets, lapel pins, collar stays and buckles etc, which are made of brass, stainless steel and silver.mailbox:sales@jtcorporation.com