Men must-have: Details determine success or failure, men's cufflinks out of color
Curse handcuffed shirts Cufflinks vaguely exposed in the sleeve when the image of the judge is under the crown cufflinks. Cufflinks for the vast majority of people probably the most unknown parts, in fact, to make mediocre suits have a personality with the addition of men's cufflinks is probably the most simple and effective approach.
On the origin of cufflinks, but also different opinions, widely circulated version is related to Napoleon. In 1796, after the victory of the Napoleonic War, he celebrated the opening ceremony and found many dirt on his soldiers' sleeves. It is understood that the original soldiers marched across the Alps when they had a cold, handkerchiefs are dirty, had to use the sleeve as a handkerchief. Napoleon considered it so detrimental to the military, he discussed with the quartermaster and decided to put three copper buttons on the upper side of his sleeves to prevent soldiers wiping his nose with his sleeve.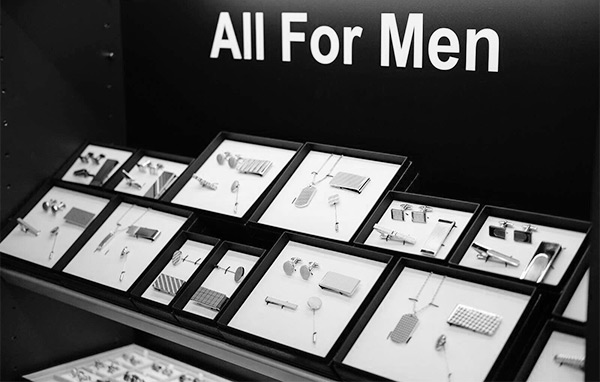 Later, an officer was inspired by the incident, thinking that pushing the button down on the cuff could reduce the wear on the desk sleeve. So, he suggested to Napoleon, the three buttons on the sleeve from the upper sleeve to the lower side. Since then the French fashion designers in turn these three buttons to the cuffs suit, so you can increase the beauty of the suit. Since then phase study, spread so far.
JT Corporation LTD. was established in 2004 in HK, which is a leading supplier concentrating on high-end fashion accessories & apparel accessories manufacture, sales and trading. Our major business is men's accessories including cufflinks, tie clips, studs, necklaces, bracelets, lapel pins, collar stays and buckles etc, which are made of brass, stainless steel and silver.mailbox:sales@jtcorporation.com