Why do not cufflinks shirt unworthy to wear a suit?
Cufflinks is the white cufflinks specifically designed for the buttons, its size and the general deduction is almost the same, but because of the exquisite materials and shapes, more styling and personalized customization, very good decoration The role, can inadvertently gestures, embodies the wearer's superior taste and fashion taste.
Men's fashion industry by the film "Ace Agent: Secret Service College" handsome agent indispensable cufflinks highlight the taste.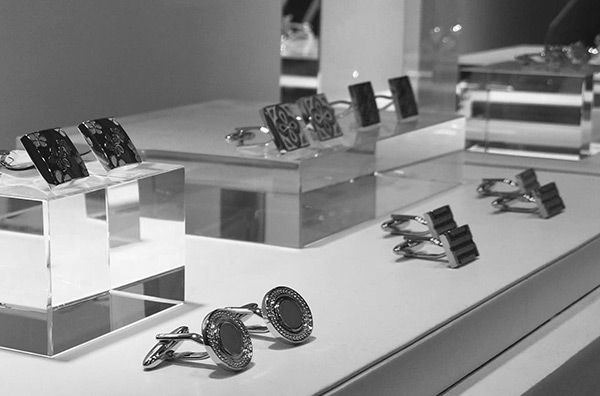 Cufflinks have become an integral part of shirts after 1530 for cold weather. At the time either the tail of the sleeve was folded back (French double-stacked prototype), or another piece of cloth was attached, then the part of the wrist with a rope (this rope later developed into a cufflinks cuff link), so cuffs The front section will unfold like flowers, and then with different material colors, very beautiful, there are a lot of people measure the status of men with cufflinks.
Although the cuff is small, the rules a lot of elegance with a good calculation tide.
From the material, cufflinks and women's necklaces are similar, both gold, platinum, diamonds, crystal, gems and other precious cufflinks, there are silver, resin, shells and other decorative cufflinks, and even metal, glass, agate, Cloth, ceramic, plastic and other alternative cufflinks. As for the pattern is more abundant, in addition to the common brand logo, a variety of animal modeling, leisure activities such as fishing, hunting, equestrian, etc. are quite respected.
JT Corporation LTD. was established in 2004 in HK, which is a leading supplier concentrating on high-end fashion accessories & apparel accessories manufacture, sales and trading. Our major business is men's accessories including cufflinks, tie clips, studs, necklaces, bracelets, lapel pins, collar stays and buckles etc, which are made of brass, stainless steel and silver.mailbox:sales@jtcorporation.com